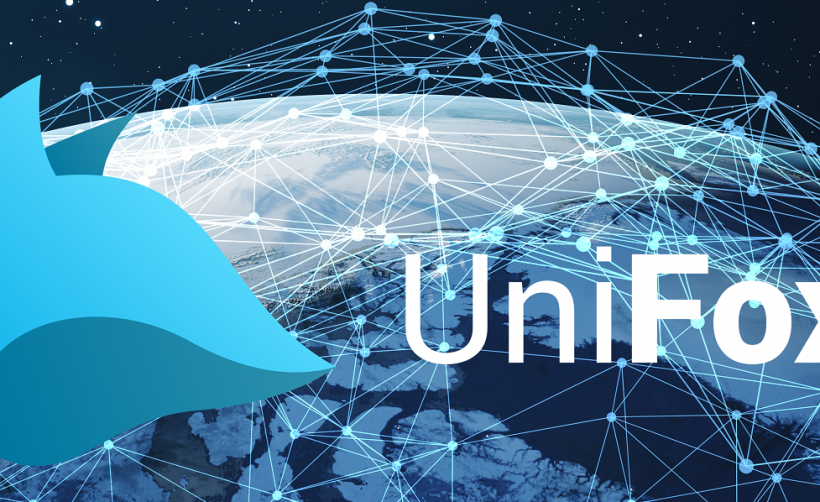 UniFox presents a complete crypto-friendly ecosystem which will help to accelerate the adoption of blockchain technologies in today's world. UniFox assists with every kind of crypto transaction: from buying, transferring, exchanging, storing, and withdrawing back into Fiat. The project is divided into 5 parts, which are 100% autonomous. However, its connection is what helps us to fulfil our vision.
After much waiting, we are happy to announce official presale dates. The presale will be held from 28th of October to 25th of November 2018.
In the survey that was sent to our active community on 21th of September, over 5000 users have expressed intention to contribute to the presale over $11,200,000 USD and still counting!
UniFox is happy to announce that after several months of preparations and waiting, the presale dates have been announced!
During these 6 months of being public, we gained over 81 000 active members on social sites. Our official ICO video has seen over 10 000 people and we have organised 3 meetings for our community.
Presale details:
Presale Start date: 28th October 1:00 PM UTC
Sale price: $0,25 USD
Sale Goal: $2,500,000 USD
Minimum investment: $50 USD
Bonus structure:
First 48 hours — 50% bonus
1st week — 40% bonus
2nd week — 35% bonus
3rd week — 30% bonus
4th week — 25% bonus
Supported payment methods:
– BTC
– ETH
– Bank transfer
Promo video
Dividends distribution from December 2018
As stated all along, UniFox is doing a real and profitable business where token sale is supposed to just fasten the process of the worldwide expansion. As our 4 products are already working and some of them (Online local exchange or soon POS terminals that are in final testing phase in dozens shops in Europe) already bring revenues, we decided to commit ourselves to pay first dividends to our token holders in December 2018! We will release a detailed information before first dividends are to take place.
Dividends are planned to be distributed on a monthly basis and will be distributed to token holders proportionally according to FOX shares.
To be eligible for dividends, one must hold at least 6000 FOX coins.
If you hold more than 200 000 FOX you become a masternode. Important info is to add that 5% of all dividends will be distributed among token holders!
How to buy FOX during the sale?
The process is very simple. Sign up/in at backoffice and go to "My wallet". You then need to choose the payment method and amount that you want to contribute. Last, you send the funds to the address displayed. You CAN use funds directly from exchanges!
We will release a guide about "how to buy FOX during the sale" several days before the presale starts!
How we will use this $2,500,000 USD?
UniFox has a proper plan on how the raised presale funds will be used. The biggest focus will be put on further development that includes fixing software bugs, enabling implementation of new tokens and coins to the system. Also, the development of Decentralised UniFox exchange will start. This will take approximately 35% of all raised funds.
We also promise that by the main sale we will deploy 50 working POS terminals and 20 ATMs! Also, Unicash (stable token) will be listed on exchanges and other local markets including eshops and would become an additional payment method. Unicash will be also implemented in Partnered ATMs in Europe including Malta, Romania or Austria.
Another needed funds will be saved for Marketing, Listing fees for exchanges, Legal stuff and Administration.
Invest $1000 or more and become a masternode!
To become a MasterNode is a dream of many crypto investors. In UniFox one is considered as MasterNode if holds over 200 000 FOX tokens. Why is it interesting? Because 5% of all dividends will be ALWAYS distributed among masternodes before dividends are distributed among all token holders holding more than 6000 FOX.
Default price for 200 000 FOX is $50 000 USD. We decided to create a contest where everyone who invests during the presale more than $1000 USD can become a masternode.
Rules are easy:
– invest $1000 or more during the presale
– your account is then automatically considered as a "candidate"
– our system will randomly choose 10 candidates on 1st of December 2018 and will divide
BONUS FOX coins as follows:
1st place: 200 000 FOX + Trezor T
2nd place: 100 000 FOX + Trezor T
3rd place: 75 000 FOX + Trezor T
4th place: 60 000 FOX
5th place: 50 000 FOX
6th place: 40 000 FOX
7th place: 30 000 FOX
8th place: 20 000 FOX
9th place: 15 000 FOX
10th place: 10 000 FOX
(FOX  coins will be sent to winning wallets within 7 days after the draw)
What have we done so far?
Besides strategic partnerships including Electra, Achain, Phore or Credits, the biggest milestone has been signing a contract with a canadian company called CMI that committed to purchase at least 750 UniFox's products within next 24 months! This is a huge use case for our business that will continue!
Our POS terminals have been in a testing phase in dozens of shops/pubs mainly in Europe — the Czech Republic including worldwide known pub Duplex in the centre of Prague!
Also, if you are czech, dont forget to try out our Online Local exchange and use cryptocurrency for czech crounds!
Also, you can register yourself on https://unicash.io — our stable token's website. Don't be surprised that details that you used during registration at https://unifox.io can be used there! Our project is a complete closed circle that works together!
What have experts said about UniFox's token sale?
"Love this project, the team is deep and this is a much-needed project for the crypto community. If executed correctly, I can see this project in the top 50s."
– Robert Tjan  —  ICObench expert
"It is a great success that most projects are already prepared. It can be argued that by closing ICO, the weaknesses are largely eliminated, which greatly encourages opportunities. This makes the project viable and I would put my investments on it."
Samson Owiti  —  Icoholder expert
"The team is competent, as proven by their already working products on the market. The KYC is done and the project is ambitious…"
Mauro Andriotto  —  ICObench expert
"UniFox is an ambitious project. The team is highly competent and their KYC is done as well. It's a bonus that they already have 4 working products on the market. Given the right visibility and marketing strategy, this project is on its way to success."
Suzat Fernandes  —  ICObench expert
"Team looks good. Did a check on their linkedin profile. I like the idea too and I think its one of better projects out there with 4 working product. Will be keeping an eye on what comes next."
Jun Hao  —  ICObench expert
"The platform use leads to an expansion of the crypto market by enabling easy exchange of cryptocurrency and fiat. This makes the platform viable and I would invest in it."
Peter Andalo  —  Icoholder expert
ICO trackers records:
ICOlink — 4.98/5
Trackico — 5/5
Icobench bot 5/5
Icoholder — 4.58/5 (Top 7th ICO all the time)