Автор: Марат Манеев
Wilder World Decentralized NFT Platform Review
Popular digital artist Frank Wilder has created an entire NFT-powered mixed reality Metaverse called Wilder World.
The NFT industry is developing at a rapid pace and has long gone beyond the cryptocurrency space, becoming the main tool for copyright fixing and good earnings in the hands of many world-famous people and creators of a wide variety of content.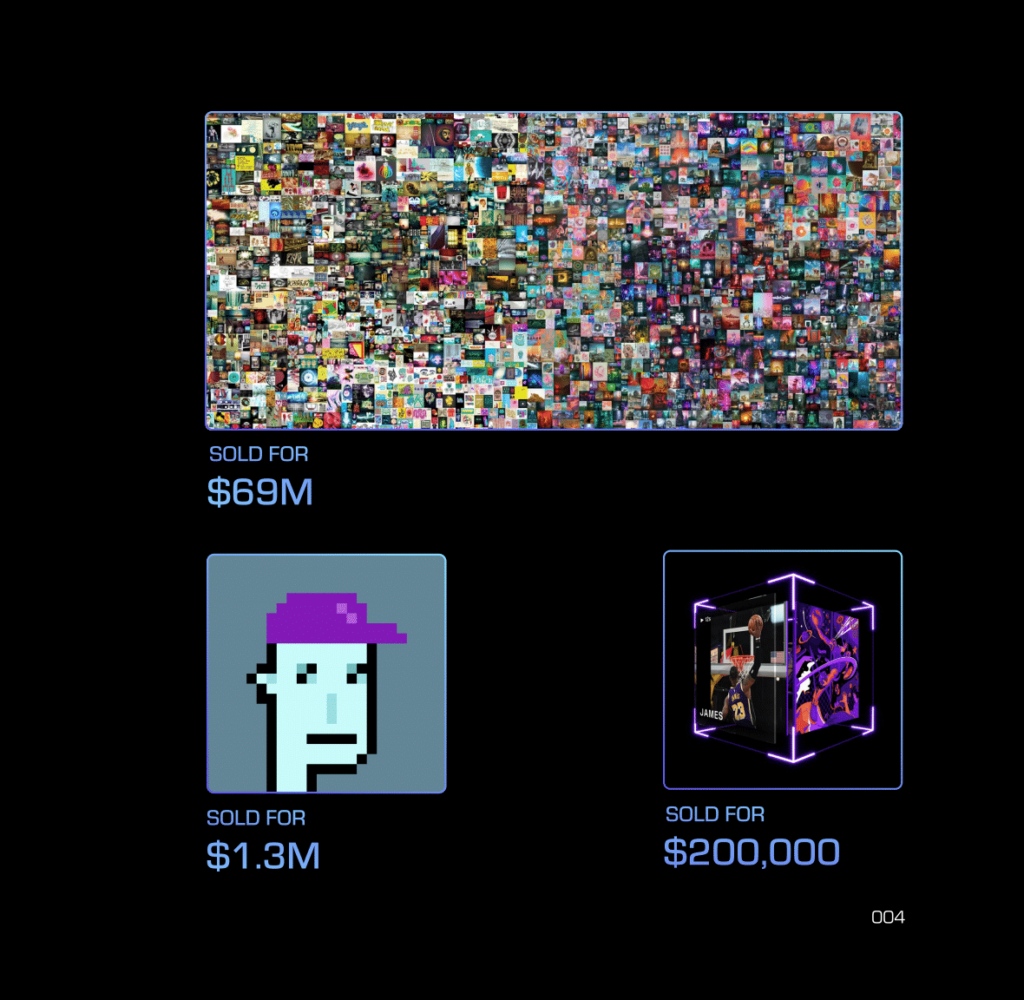 We extensively described NFT, the process of their birth, and the most interesting lots in a separate article.
Non-fungible tokens, perhaps, have already outbid the ICO hype in 2017 and have become more popular than the currently relevant decentralized finance (DeFi) — and the NFT fever is not going to die out yet, the scale of the adoption of a new trend outside the cryptocurrency industry is already impressive, but there is still a lot of room for progress.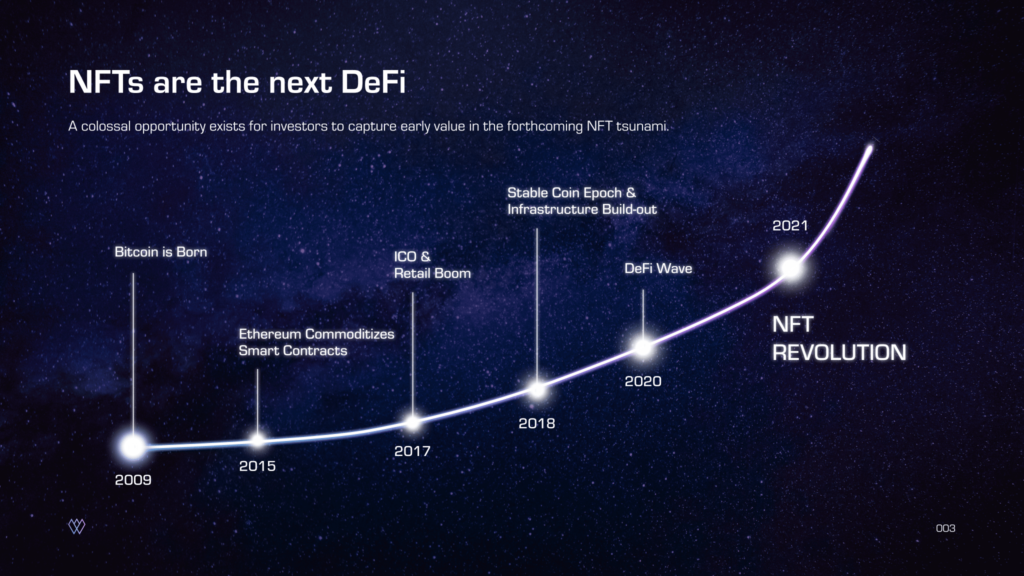 As a result, there was a serious competition between NFT sites. Platforms with a set of more interesting tools and capabilities than just creating and selling non-fungible tokens are already catching up with traditional OpenSea, Foundation, Rarible, etc.
In this regard, a popular digital artist Frank Wilder stood out from the crowd by creating an entire Metaverse based on NFT technologies and virtual and augmented reality (VR / AR), calling it Wilder World.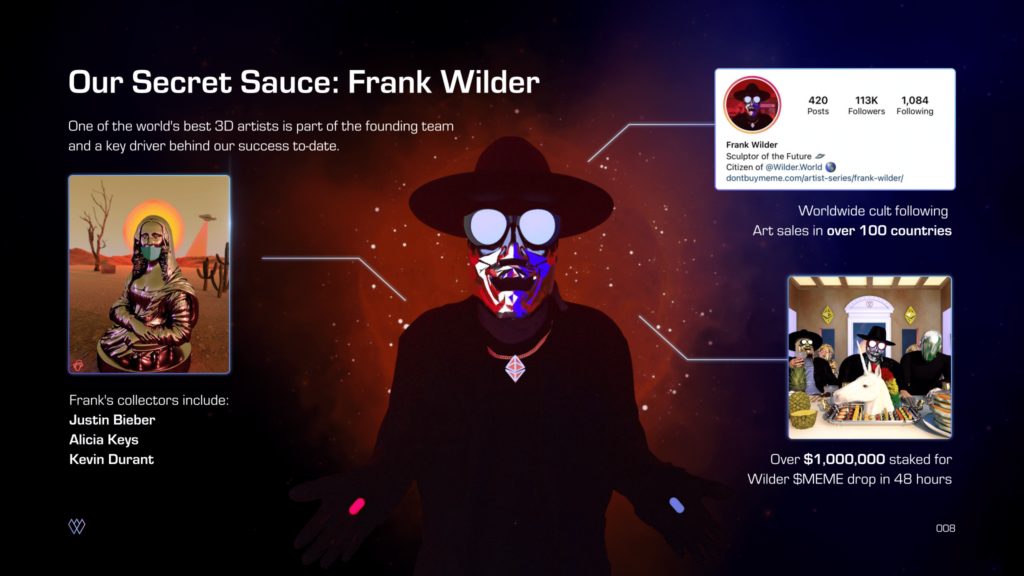 What is Wilder World
Wilder World is a mixture of the world of 3D art and the economy of gamers. It is a gaming platform for launching new tokens and projects with support for virtual/augmented reality (VR / AR), with a range of applications for content creators, completely owned by the community. It is a decentralized marketplace for DAO artists and liquid NFTs.
Wilder World allows authors to create their unique artworks in the form of NFTs in the VR and AR space and optionally sell them on their own liquid decentralized marketplace (Liquid NFT Market).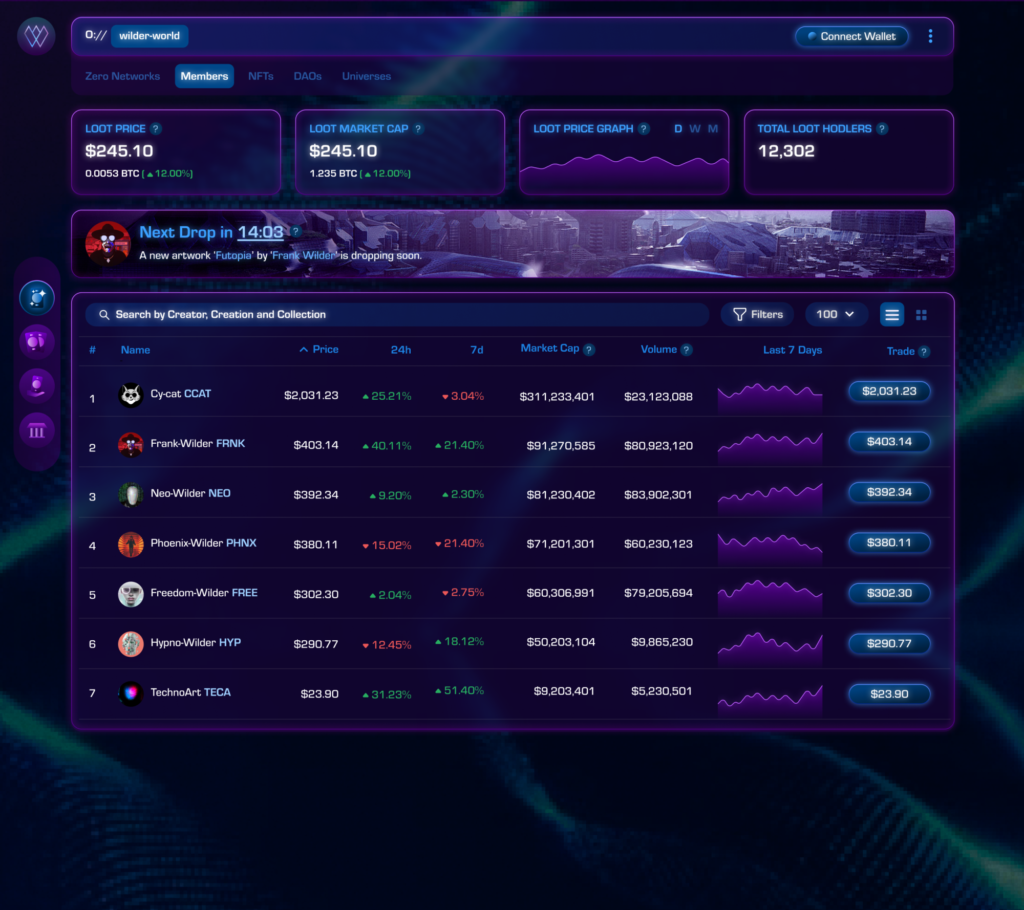 Interestingly, this market allows for partial (equity) purchases of digital assets, thus generating interest from a wider range of collectors and retail investors. In addition, users can not only quickly sell their NFTs in a liquid market, but also secure royalties for further resale of the lot.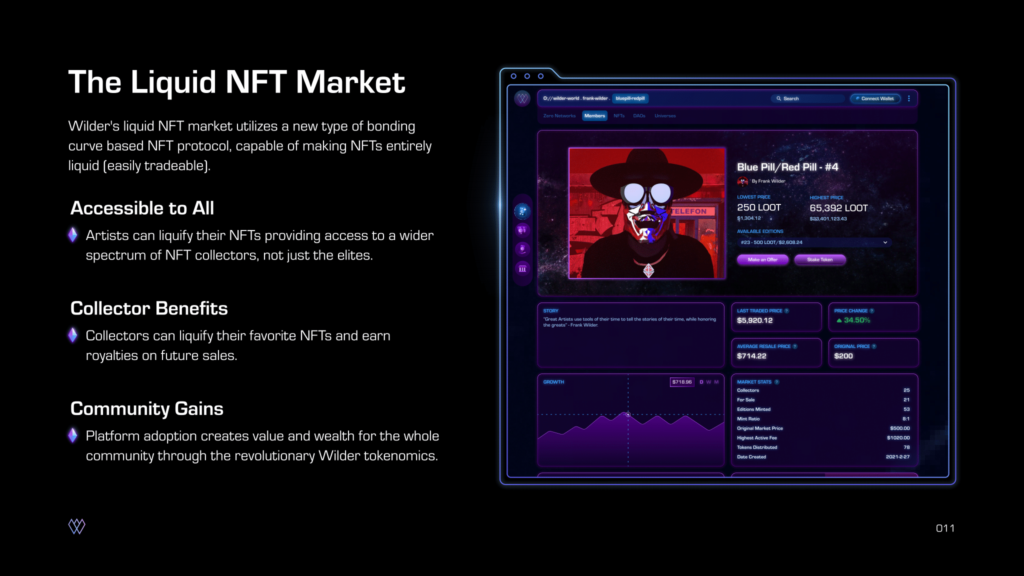 Curiously, on Wilder World, with all the seemingly unique infrastructure, you can start NFTs from other marketplaces and deploy them directly on Frank Wilder's platform, even for use in the Metaverse.
In fact, entire mixed reality worlds are created within Wilder World in collaboration with many artists, and every character and object in this world can become an NFT and earn its own value.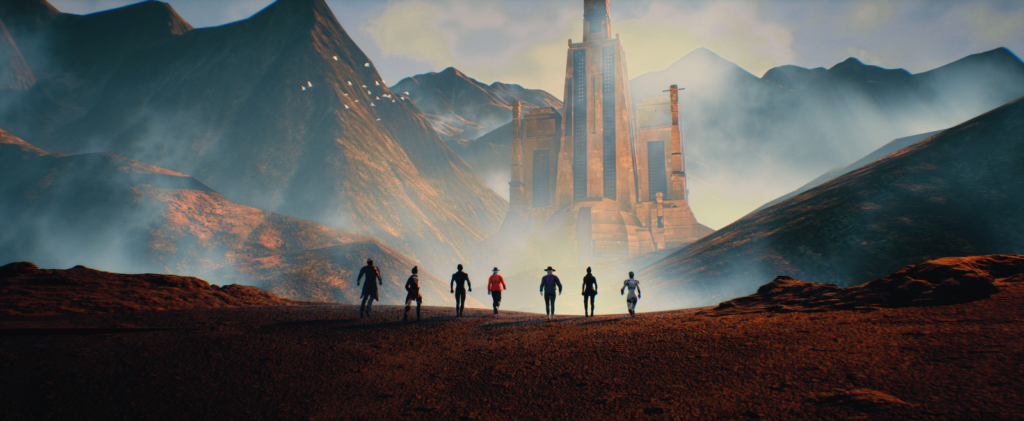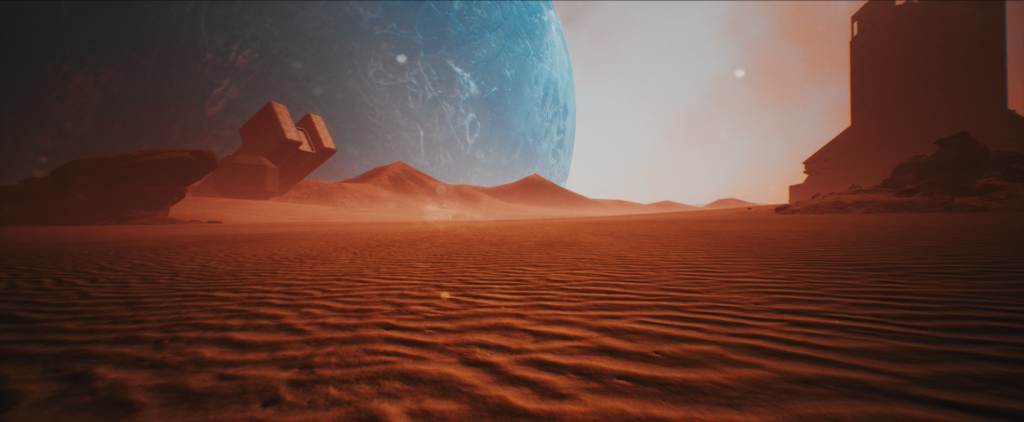 Logically, the more famous the artist is, the more expensive his digital works will be. On the other hand, even unpopular authors can gain credibility within Wilder World.
Moreover, there is Mint FactOry — a service for artists to partner with the world's largest brands and famous persons (for example, from the area of cinematography, music, television, YouTube, art, etc.) in order to develop, create and release relevant NFTs. Thus, authors can increase their awareness and gain credibility in the rapidly developing segment of non-fungible tokens.
What is more, a character created with Mint FactOry can also be used in Wilder World's mixed reality.
The platform provides its users with a set of built-in applications, including a decentralized social platform and a liquid NFT marketplace. It also provides artists and collectors with all the necessary tools with which everyone can create and buy non-fungible tokens, communicate, and collaborate with other platform participants, as well as use ready-made NFTs in a fully photorealistic Metaverse.
A unique community of artists (Artists Guild) has been developed for the interaction of content creators — a social network built into the platform, where authors can communicate with each other, collaborate on projects to create digital tokens and infrastructure, communicate in real time via video and through the built-in exchange system of instant messages, as well as share the latest news in the feed.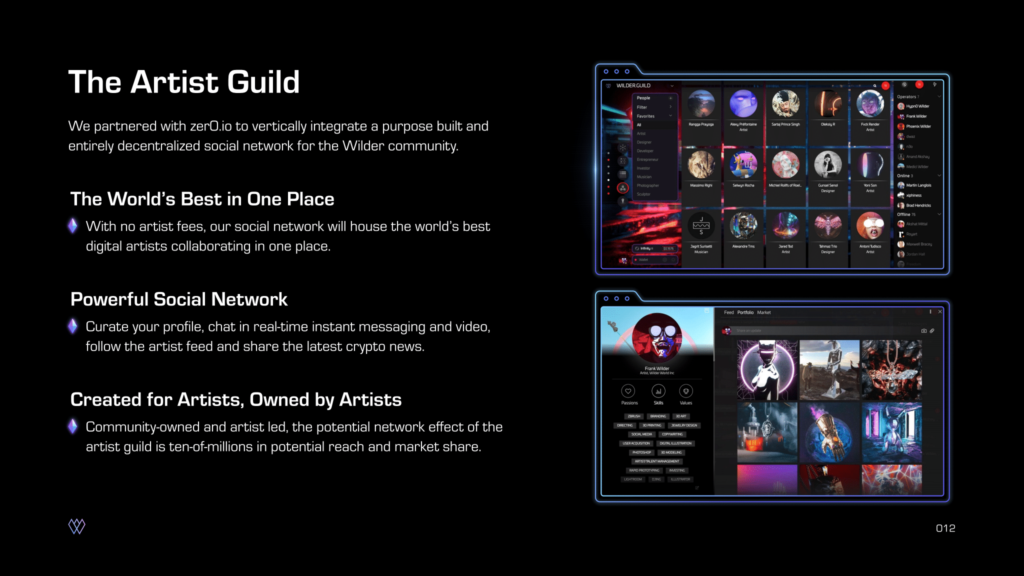 Wilder World, built on the decentralized Zero.Space platform creates multi-level, photorealistic, and mixed reality worlds — all wholly owned and operated by the community on the postulates of decentralization: users can participate in the project's life through the Wilder DAO on the Ethereum blockchain.
In order to get into Wilder World, artists and collectors need to apply for registration on the platform's official website after passing a simple test before entering the services.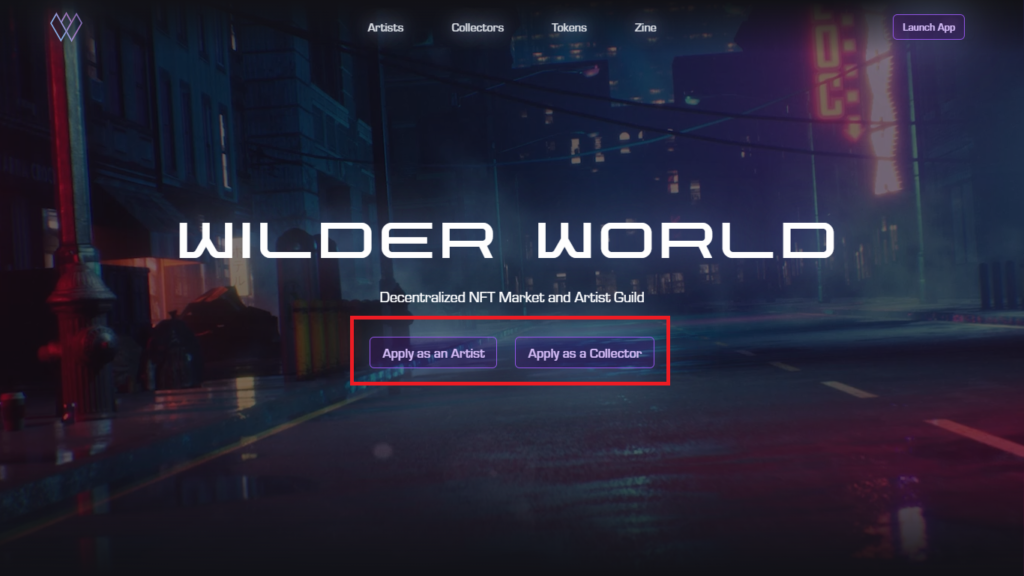 As you can see, Wilder World differs positively from other similar platforms, providing a set of tools, all collected in one place, that are simply not available on other marketplaces:
Liquid market
Its own token
Built-in social network
Total decentralization
Community project management, etc.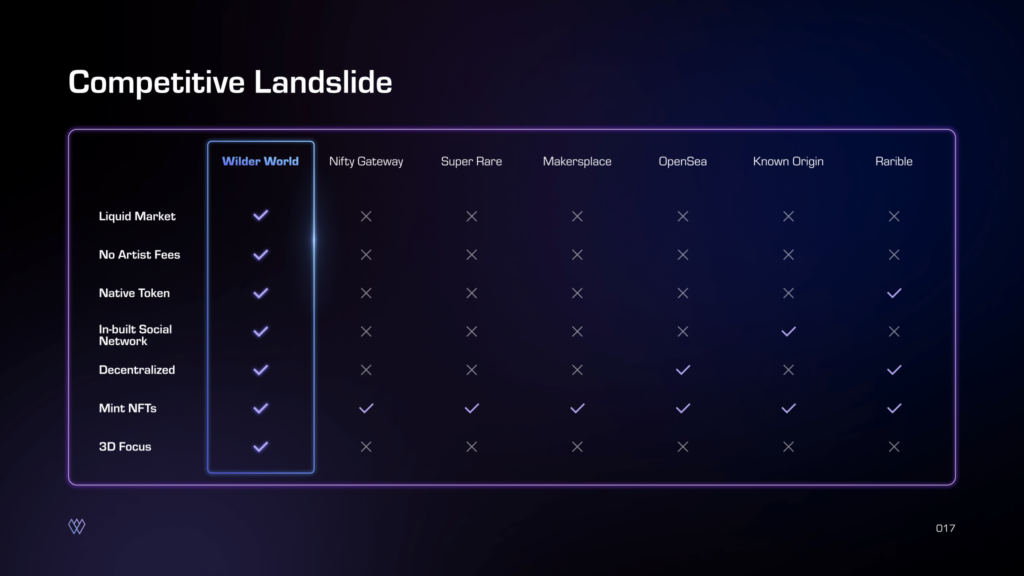 Progress
At the moment, Wilder World is already operating in the alpha-version, and since the beginning of 2021, serious steps have been taken to develop the project:
Over 250 top crypto artists and collectors who can already create millions of dollars' worth of art are involved.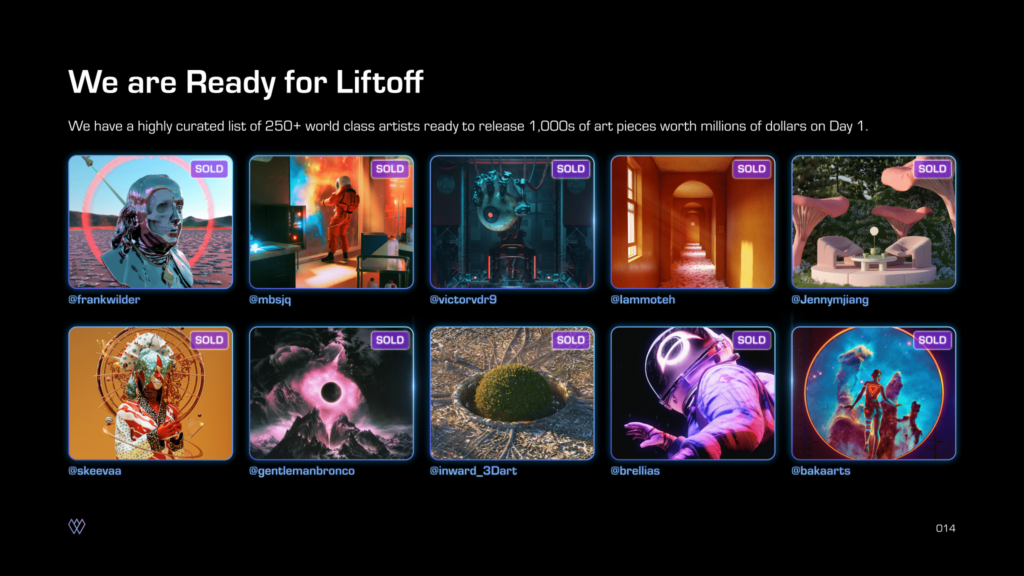 More than 15,000 like-minded people have registered / authoritative Western media write about the project / there is a community of 3 million people.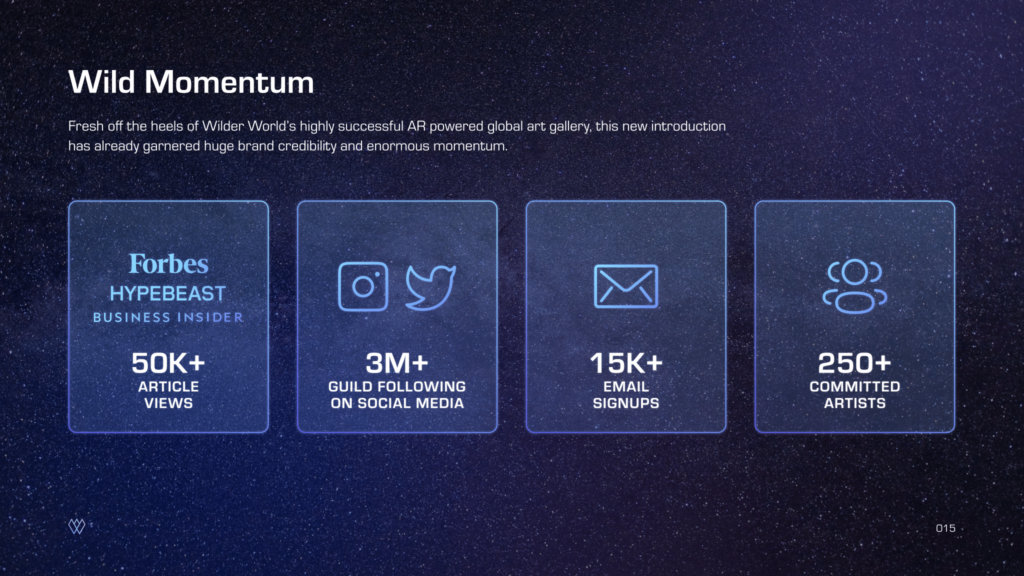 Partnerships have been established with more than 80 prominent representatives of the cryptocurrency space.
Wilder World brand, website, and alpha platform have been launched.
Smart contract reviews have been completed with Consensus Diligence — an industry-leading audit firm for project security.
At the moment, developers are strictly following the original roadmap.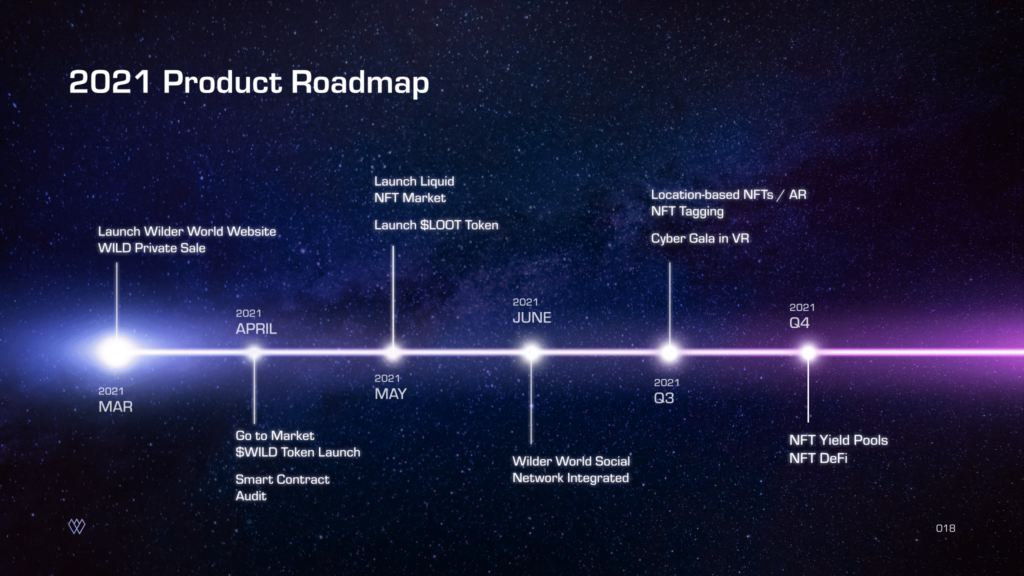 Remains to be:
NFT marketplace launch
Launch of the LOOT token, intended for making transactions on the platform. It will function in parallel with the existing WILD coin, which is the governance token for the Wilder DAO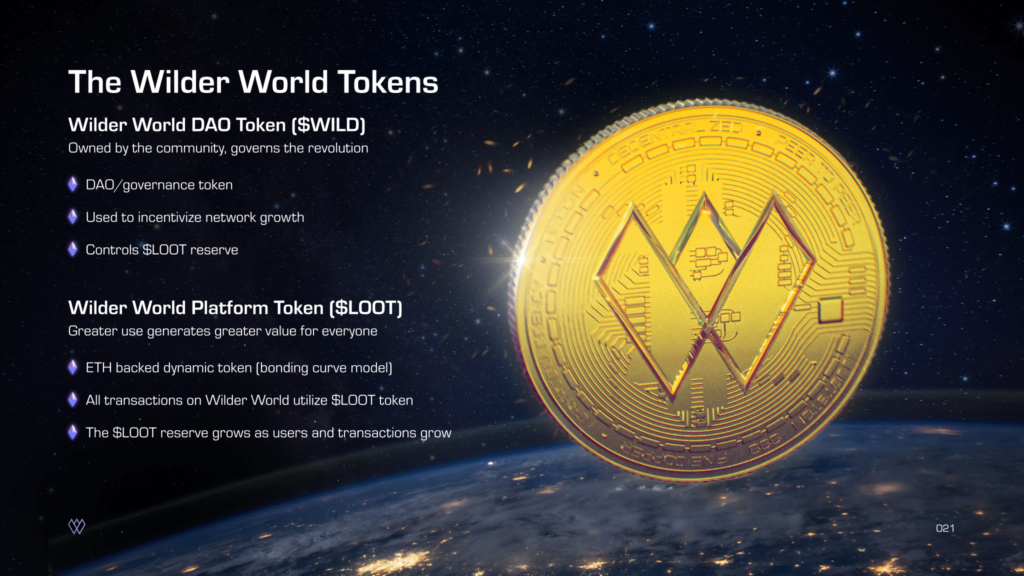 Wilder World Beta Launch
New partnerships with celebrities
Collaboration with other NFT, DeFi, and gaming projects
Integration of LOOT and WILD tokens into various DeFi protocols to stimulate liquidity and generate income, etc.
In addition, the project has successfully completed a private round of funding and is now smoothly making its way to a public sale. At the end of April, the Initial DEX Offering (IDO) launch was announced on Polkastarter, the leading decentralized platform for launching new tokens and projects. The start of sales of WILD is scheduled for May 11th.
WILD is Wilder World's coin. It serves as a governance token for the Wilder DAO. WILD will be used as voting mechanisms for Wilder stakeholders, as well as to drive the Wilder Metaverse's expansion: from new protocols and services to the creation of virtual characters and items.
Details of the upcoming IDO on Polkastarter:
Start: May 11, 2021
IDO WILD Token Price: $ 0.048 (same as in private round)
Tokens available: 5,208,333 WILD for a total value of $ 250,000
Initial Market Cap: ≈ $ 900,000 (19M WILD tokens)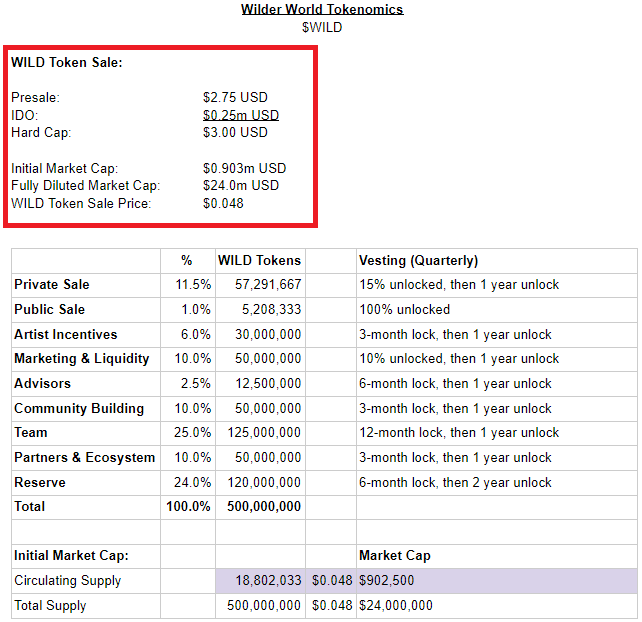 ---
You can follow the news on the official resources of the project:
Official website: https://www.wilderworld.com/
Twitter: https://twitter.com/wilderworld_
Telegram: https://t.me/wilder_world
Instagram: https://www.instagram.com/wilder.world/